Lighting design of Via dei Fori Imperiali, Roma. Competition. 2016.
Project by Paredes Pedrosa Arquitectos + Prof. Fabio Fabbrizzi

Lighting masterplan.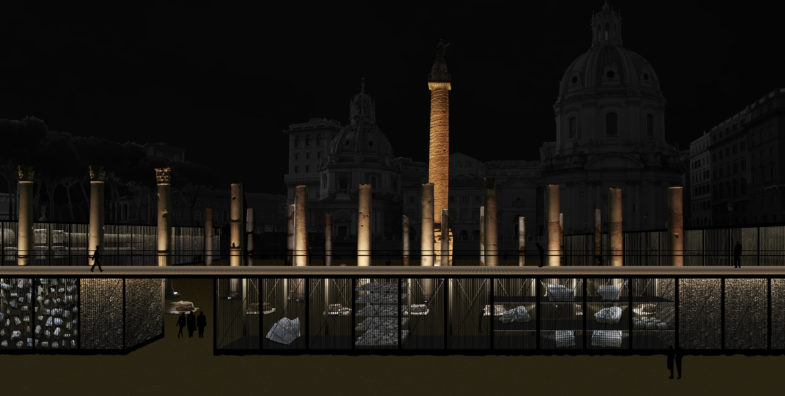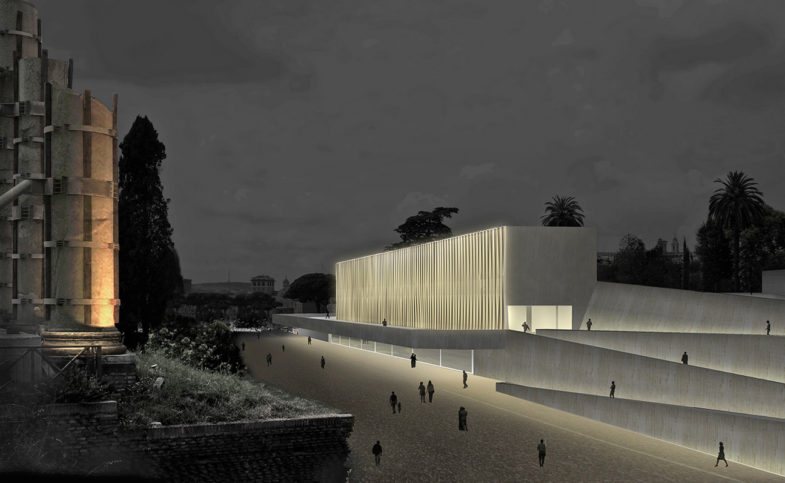 ///
Paredes Pedrosa Arquitectos
Architects: Ángela García de Paredes, Ignacio G. Pedrosa (professional studio coordinator)
Colaborators: Álvaro Rábano, Clemens Eichner, Roberto Lebrero, Luis Gallego
Ing. Alfonso Gómez Gaite – Consultente strutturista
Interns: Vicente Bellosta, Edoardo Solito
Prof. Fabio Fabbrizzi (university group coordinator)
DIDA. Dipartamento di architettura, Università degli studi di Firenze
Researchers: Giacomo Tempesta, Andrea Ricci, Cecilia Maria Roberta Luschi, Roberto Sabelli, Francesco Alberti, Michele Coppola, Laura Aiello, Fabiola Gorgeri, Nico Fedi, Paolo Oliveri.
Students: Giacomo Martinis, Alessandro Mengana, Luca Pasqualotti, Francesco Rappelli, Domenico Rivetti, Beatrice Stefanini, Alessandra Venturoli, Alessandra Vezzi
Consultants
Francesca Cremasco, Arch. Ph.D – light designer
Richard Ingersoll, Arch. Ph.D – Critico di storia dell'arte e dell'architettura
///
Special Mention at the Piranesi Prix de Rome 2016 XIV Edition, competition for via dei Fori Imperiali in Rome.
http://architettura-italiana.com/projects/325080-paredes-pedrosa-arquitectos-fabio-fabbrizzi-project-for-via-dei-fori-imperiali